A little more about Victoria…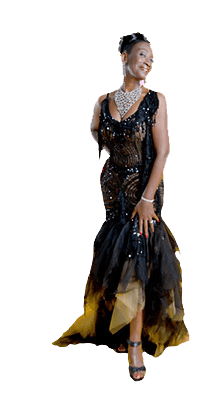 Victoria is no stranger to the International scene, it is actually where she started. In Paris Victoria joined Joe Turner's Live in Concert tour. A unique Belgian performance coupled Victoria Horne with Blues / Boogie Woogie pianist Renaud Patigny & his Trio, for the Festival International de Boogie Woogie de Roquebrou leading to the well-received blues single "Let it Roll."
In Germany Victoria performed the National Anthem (Amazing Grace) during the NFL World Bowl held in Frankfurt, Germany. The Strangers in The Night concert featured Victoria with The Harald Ruschenbaum Jazz Orchestra & Anders Holte a highlight of The Paulaner Open Air Munchen Festival, which invited Victoria to perform for two seasons.
Known as J.J. Victoria on the popular recordings I Love You So Caruso, (Orlando Productions / Dist. Carrere in France.) and I've Got Something (French film Jet Set) these classic recordings are a testament to Victoria's excellent vocal capabilities and continue to be sold online.
Victoria can also be seen singing in the Bob Dylan video "Tight Connection To My Heart" made during the early stages of her career and is a popular download on the internet.
Victoria's talent and professional training continue to shine through and til this day, she remains in a class of distinction.
  Victoria Horne Résumé
Vocalist, Songwriter & Photographer
PERSONAL
Height: 5′ 4″ | Eyes: Brown | Weight: 130 lbs | Hair: Brown
Contact: mdvhorne@gmail.com | Web: www.victoriahorne.com | Photos: Paco Alacid
PROFESSIONAL TRAINING
Schools: The Black Studies Workshop at American Conservatory, San Francisco, Instructor Anna Beavers Herbert Bergoff Studio, New York
Voice Instructors: Sue Seaton, Professor Boatner, Stewart Brady, Gina Maretta
Acting Instructors: Shannelle Perry, Louise Stubbs
Dance Instructors: Phil Black, Eleanor Harris, Pepsi Bethel
RECORDINGS FROM
Christmas in St. Augustine-Featuring on the 15 annual local music edition album singing "The Christmas Song"
Epiphany Reign Album" Rise"- Classical Rock Metal recording as featured vocalist 2017
"One Day I'll Fly Away" Live Recording Munich, Germany 2017 original composition by Victoria Horne-2006-2020
"Time", I'll Stop The Rain, Who's Gonna Love Me, "New Horizon"
Coeur de Celte-presents: Victoria sings "The Lady Of Burma, Aung San Suu Kyi" 2007
"Free To Fly "Performing Live Monte-Carlo with the Carlo Paggio trio -2005
"Sneaking Around" (Humes) V. Horne/Renaud Patigny Trio "I've Got Something"
(French Film Je-Set Arranger Lorick Music Phil Dalecky Lyrics Victoria -France 2000
STAGE PRODUCTIONS
Actress, Storyteller, Shipwreck Treasure Museum, Key West Fl, 2018-2020
"Let Me Off In Harlem"-Vy Higginson & Ken Wydro The Mama Foundation, NYC 2003
"Trouble A La Carte"-Platzel Theatre-Munich, Germany
"Arena Stage"-Theatre("National Health" Washington, DC
"Godspell"-Landsburry/Ducan Production, NYC
"The Prodigal Sister"-Henry Street Playhouse, A Woody King Production, NYC
CONCERT TOURS
Myles Savage's Platters and Motown Tour-May 2016-2020- Bowling Green, Kentucky, Key West, Fl, and Orlando Community Center
Rusian Jazz Concert Tour 2014 in the following cities; Moscow, Ekaterinburg, Habarovsk, Kalininggrad, Sochi, Omsk, Tolyatti, Samara, and Ufa
St. Albans Jazz Festival, with Bassist Bob Cunningham, Queens, NYC 2005
Paulaner Open Air Concert-2004 American Classics(Munich, Germany)
Paulaner Open Air Concert-2003/Strangers in The Night Concert (Munich, Germany
Victoria Horne,Anders Hotle & Harald Ruschenbaum Jazz Orchestra.
"Sounds on The Hudson"-Victoria Horne Concert-Battery Park, NY 2005
NFL World Bowl-2000-performed the "National Anthem"(Amazing Grace) Frankfurt, Germany
"Live in Concert" with Joe Turner-Paris, France The EIJI Kiataimura's Swing AGE Band-Japan Tour
(Sponsored by Suntory& Mitsukoshi Co.)
HOTELS/RESORTS
Hotel De Paris("American Bar-Monte-Carlo") June 2010 and June 2011 in Concert with Victoria Horne & Friends
Mandarin Oriental Bangkok, Thailand (Thailand ("The Bamboo Bar" ) 2009
NIGHT CLUB PERFORMANCES AND RESTAURANT
Little Room Jazz Club, Key West, Fl 2019-2020
Restaurant Calvados, Moscow, Russia, June 2011 As a featured Vocalist
The Ritz Theatre, Jacksonville, Fl, with Bassist, Lawrence Buckner, and Friends-2009
Swing 46 NYC-2005
Cecil Payne & Friends Quarter 55 Bar NYC and The Museum Of National History a special event-2002
Sept. 2002 at the Ashford & Simpson's Sugar Bar NYC Victoria Horne & Her Quartet.
INTERNATIONAL CRUISE HEADLINE PERFORMANCES
An Italian Cruise Line, Costa Atlantica ("One Woman's Shows with The Costa Atlantica Orchestra")
Silja Line-Finland, and Sweden On The Symphony, March-June 2011
Jazz & Blues with Victoria Horne & Friends
TELEVISION
Sex & The City HBO-2003 (Various Characters) ED-NBC-2003
MTV: A featured artist on Bob Dylan's music video "Tight Connection To My Heart/Has Anybody Seen My Love"
RADIO
Mindful Media Show with The Strategic Ladies featured on Phoenix 98 FM Radio in England

Exclusive Spotlight interview with Out Now Magazine online 2020-2021

A feature on Maxazine Nederland, HP Live, Beyond,  Bobby D. Live – from Rio De Janerio, Brazil – 2017
GHP Live, Beyond The Dawn Studios, Amazing Shadow Radio, Shift Radio – Music featured
Melissa Ross Talkshow Jacksonville, Fl, DEC 3, 2010 Played Victoria Horne's CD "Free To Fly"-Performing Live in Monte-Carlo with The Carlo Paggio trio was played on air- 2005
PRINT
November 7, 2002 Jazz NYC photo an exhibit of A New York Performers (Victoria Horne photo included in) Paul Aresu photo exhibit at " Exhibit A" Gallery 160 Mercer Street, NY
TEACHING & PUBLIC SPEAKING
Eclipse Recording Studio Camp Rock – Guest speaker 2017
PHOTOGRAPHY BY VICTORIA HORNE
Coffee Table Book- BY VICTORIA HORNE
"New Horizon" and My Horizon 2009-2021